Hello everyone,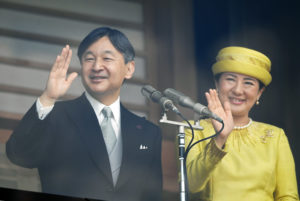 Next week on Tuesday Japan will celebrate a special day. The new emperor, Emperor Naruhito, will have a ceremony to tell the nation and the world that Japan has a new emperor. In English it is called an "enthronement ceremony".
On this day, many people who have done something bad in the past will receive a "pardon". This means that the record of their crime will be erased, and they will have a clean slate in the future. This will help them when they want to get a new job, or make other big decisions in their life. The newspaper recently said that about 500,000 people be affected.
So as Japan begins a new chapter, and people in Japan recieve pardons, it is a good chance for us to think about what changes we can make to ourselves in this new era. Enjoy the holiday!