Hello everyone,
I hope you enjoyed the beautiful moon in the sky the last few days. It made the cold evenings much more beautiful. At school we are back in our study rhythm after the winter break.
While I was in Canada, I noticed many changes because of covid-19. One of the biggest ones was at restaurants. First, I had to show my vaccine pass to enter. Then, at most of the restaurants, there were no more paper menus. Instead there were QR codes on the tables that you had to scan with your phone.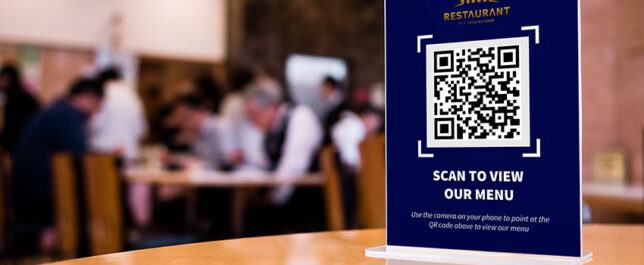 QR codes are a Japanese technology that has been around on products for a long time. In Canada, however, they were less common. Now that people don't want to share things with others, however, the QR code is being used to solve some of these problems. I thought it was interesting to see a technology I saw in Japan being used in other places.
This "omicron" variant can be scary as it spreads, but as long as we keep being careful, we will get through it ok. Take care of yourself in order to take care of others. Have a good week!