Hello everyone,
Well, yesterday was an adventure! I hope you were able to get home safely on Tuesday evening. The snow was the heaviest I have seen since I moved to Osaka. This morning we are back to school, and I found something interesting outside: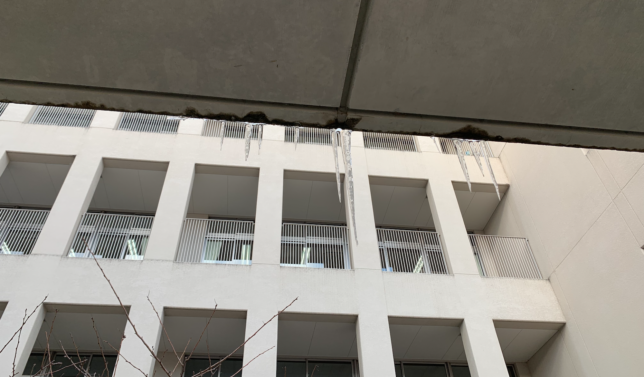 We don't see icicles very often in Wakayama, so this is a chance for you to learn a new word! Of course, these are common in other areas of Japan. Check out these beautiful ones in Saitama:

Those are called the "icicles of Misotsuchi", in Saitama prefecture. They shine lights on them to give them colour, and they can be up to 8 meters long.
I don't think we will get any that size here, so for now, enjoy our tiny icicles before they're gone! (probably about 2 hours from now…)