Hello everyone,
How do you feel this morning? Well rested? Yesterday there were many sleepy students (and a few teachers, too!) because Japan played Croatia in the World Cup Monday night. It was a heartbreaking game for the players as the pressure of penalty kicks seemed to overwhelm them. The tournament has to be seens as a success for the Japanese team, however, as they beat two high-profile teams in Spain and Germany.
There were some other things that were shared around the world that impressed people. Here is the headline of one online newspaper:

This story has been reported at many intenational events over the past few years. It makes other people impressed.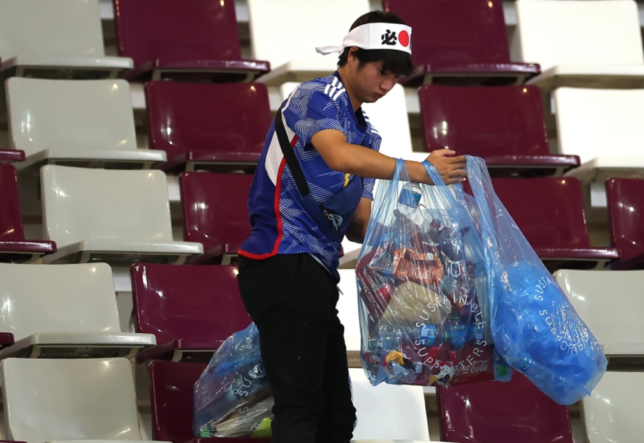 Here is the coach of the team saying thank you to the fans who came from Japan to Qatar to cheer the team. That trip is long and expensive, so it is nice to see him recognize their efforts.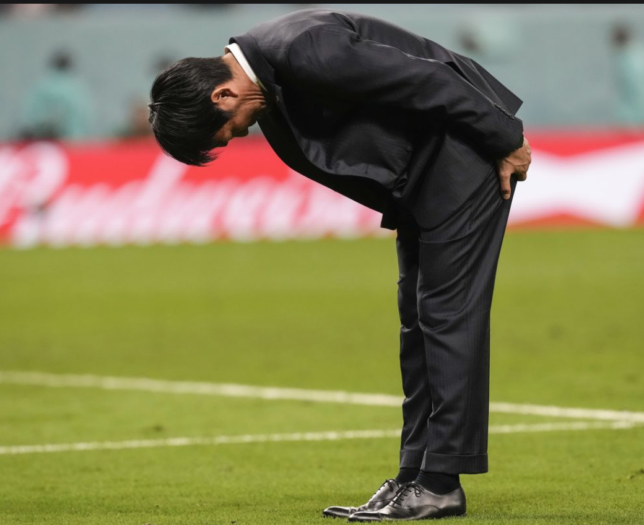 Hopefully Japan continues to improve their team and does even better in four years… in North America! Games will be played in Canada, America, and Mexico. I think there will be more sleepy fans then, too.