Hello everyone,
Today is Monday, and after morning classes we now have homeroom time in the afternoon. The high school students are talking about their new student council, and the junior high school students have study time. There are only 4 days until final exams, so this is a good chance for my class to finish any homework and start their review.
When I came up to the classroom at the end of lunch time, I saw many different groups talking together. I thought it looked like a happy place, because everyone was talking together face to face.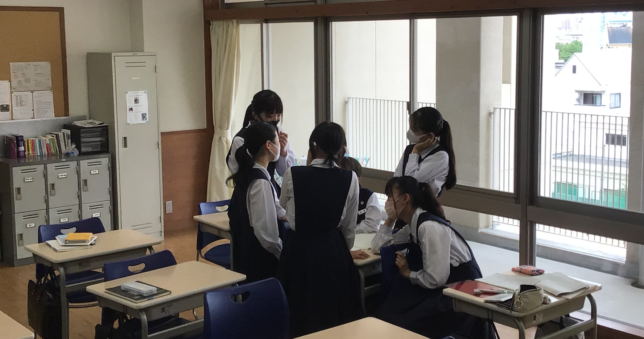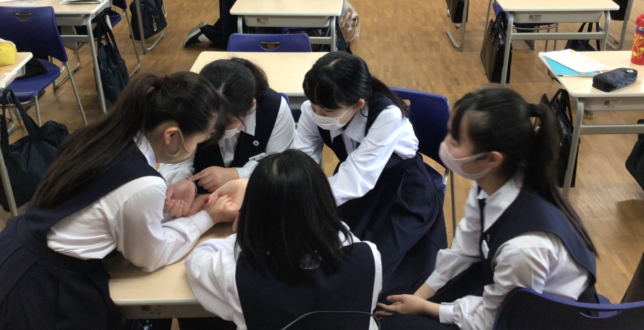 I know some other school allow students to use cell phones during lunch time and afterschool. I feel a little bad for those students, however, because every moment more that they spend on their phone is a moment less they are making connections with their classmates.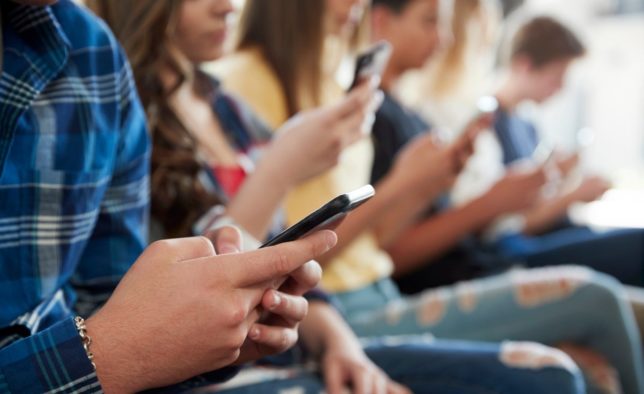 Of course, students use their phones after they go home, and on weekends, and on holidays, and… and… and. But, it is nice to have a time and place away from the screens, a place to laugh and shout and be silly and be a kid. That is as important as what we learn between the covers of our books.