Good morning everyone,
There is more snow on the ground today, it really feels like winter! The next two days there is no school, so I am looking forward to being in a warm kotatsu and reading.
Speaking of reading, there is a new desk by the H2/H3 shoe boxes. It is the English newspaper desk. Everyday I will put two English newspapers there, The Japan Times and The New York Times. Please take a look! Also, I will copy one interesting story. You can take a copy to read anytime you like. Finally, the old newspapers will be under the desk. You can take one of those home too.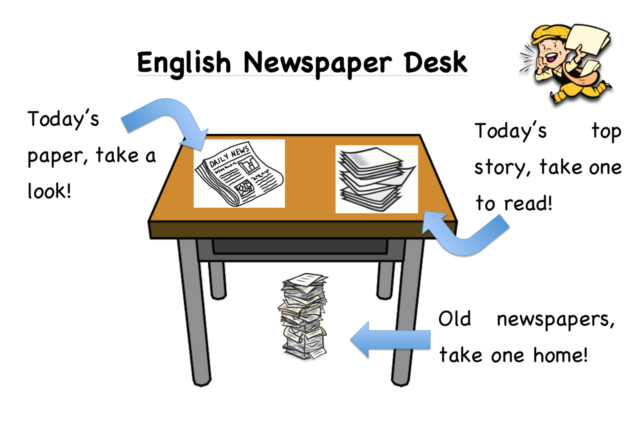 If there are any interesting stories you want to talk about, or if you need help with the English, come see me any time. I am always happy to help.
Enjoy your two days holiday and stay warm!