Hello everyone,
Did you make it to school ok today? There are not many bikes in the parking area right now, because at about 7am it started to snow. It was the first time this year! Right now there is only a little snow on the ground. In English we say a "dusting" of snow, almost like icing sugar on a cake. It looks pretty I think.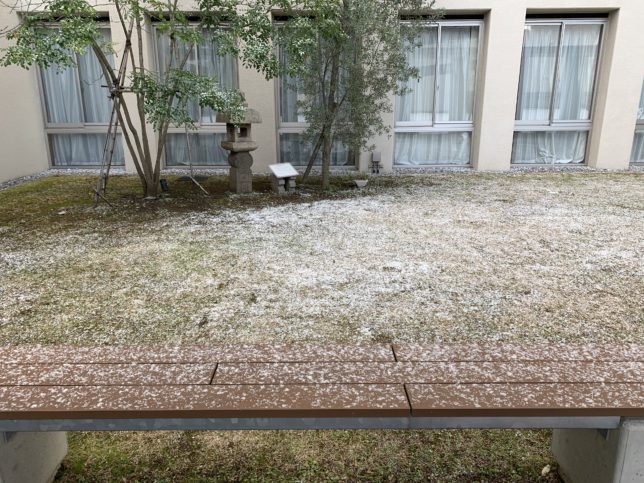 It was good timing, because here is a comic that was in the newspaper today. Do you know why he is saying "Let's go make some money?"

After it snows, shovelling snow is an important job. Some people are too busy, or too old to shovel snow, so it is a chance for others to do it and make a few dollars. When I was in high school, I could make $10 – $20 dollars an hour doing this. Of course, I didn't have magic shovels like this wizard.
Have a good weekend!