Hello everyone,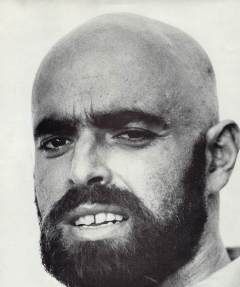 It is the middle of October and fall is here. This is my favorite time of year. In Japan we say that fall is the season for reading, and the other day I was reading some poems by an author named "Shel Silverstein". Mr. Silverstein was a scary looking man with a big beard and a shaved head. However, he wrote very sensitive and loving poems for children. His main message was to believe in yourself and accept others for what they are. He also wrote some funny poems too. Let's look at some of them today.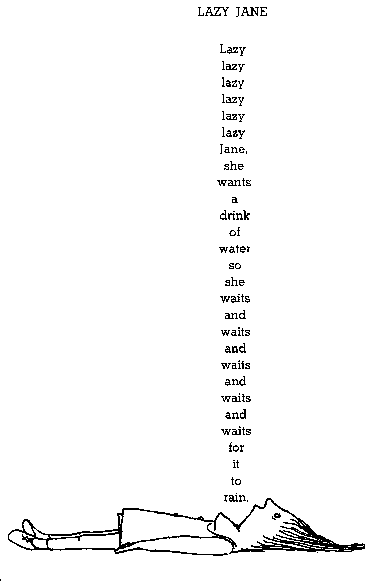 I think this is me on Sundays. Do you ever feel so lazy that you just want to wait for life to come to you? The words here look like raindrops.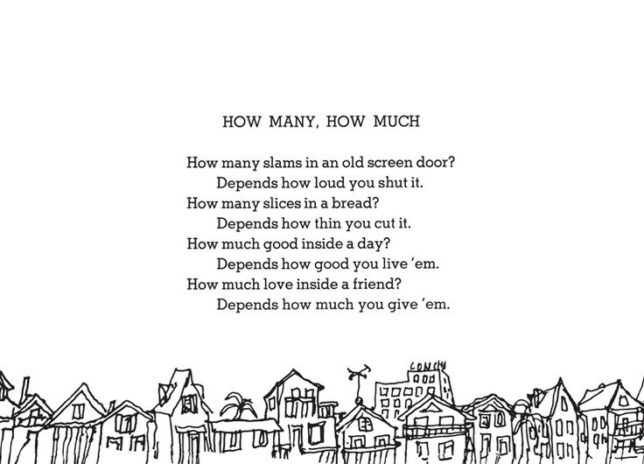 I like this poem because it reminds us that we are responsible for our lives. There are four simple ideas here.
The screen door. If you take care of things, they will last longer.
The bread. Don't be greedy, and you will have more.
The day. You choose how good your day is.
The friend. If you give them love, they will be full of it.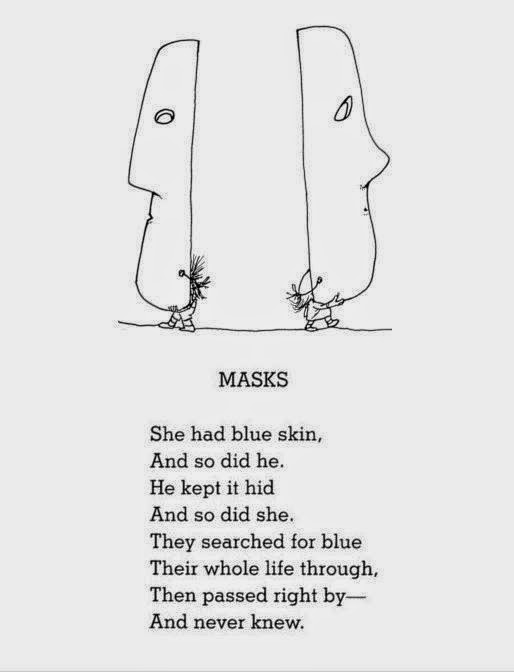 This poem tells us to be ourselves, and we will find our true friends. In this poem, both of them are hiding their face because they have blue skin, so they cannot find each other. They wanted to find someone with the same skin: "They searched for blue their whole life through…" However, because they were too afraid to show their own face, they missed their chance.
Be yourself, take care of your friends, and enjoy your lazy Sundays. Have a great week.