Hello everyone,
Thinking about the number 99…
Einsteinium is 99 on the periodic table

The best hockey player ever wore 99 on his jersey
You can write it like this: 9.9 × 101
You can get to 99 with this: 23 + 33 + 43 
99 is a polite number, (44+45)
It is also the number of days left until the center test for our seniors.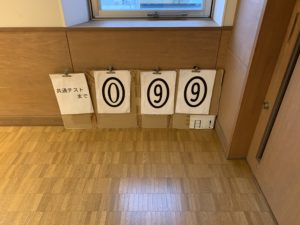 The next 99 days will go by quickly. You can do a lot with that time, or you can be the same person you are now. Everyday is long, but the next 99 will go by in a flash.
The typhoon is coming tomorrow, take care and be safe.