Hello everyone,
School is back! It is nice to see everyone back in class, but coming to school and going home is SO HOT. Please take care of yourself by using sunscreen, wearing a hat or using an umbrella, and drinking lots of water or tea.
There was one place hotter than Wakayama this week, however, as "Death Valley" in America reached the hottest temperature ever recorded. Take a look at this picture: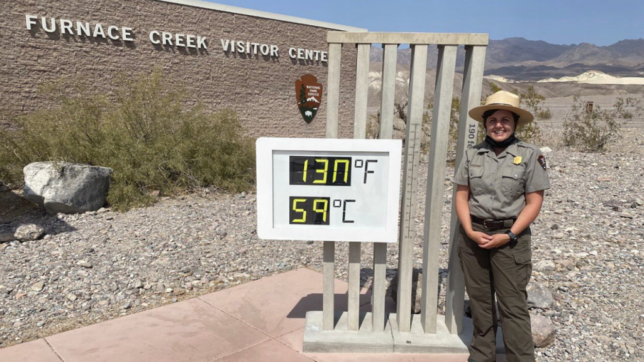 This is part of a park in California. I think even ice cream won't help you in that heat!
Please take care of yourself and your classmates as we restart school for the second term. Do your best, and don't forget to keep your hands washed and masks on. Good luck.