Day 7
Hello everyone. The sun is shining and the sky is blue for our last full day of school here in Vancouver. Today's program is to have an English class in the morning, and then go bowling in the afternoon.
Yesterday we were not in the classroom as we went to Vancouver to see the city. We first went to Stanley Park, which is a very large park on the ocean in Vancouver. We saw totem poles there, as well as the famous Lion's Gate Bridge.
After that we went to Robson Street for lunch, and then Gastown, which is a historical district in Vancouver. It was a good chance to do some shopping and buy gifts for friends and family back home.
Tomorrow we will meet at the school in the morning and then take the bus out to the airport. Typhoon number 10 is coming to Japan about the same time as our airplane, so the homepage will be updated if any of the travel plans change.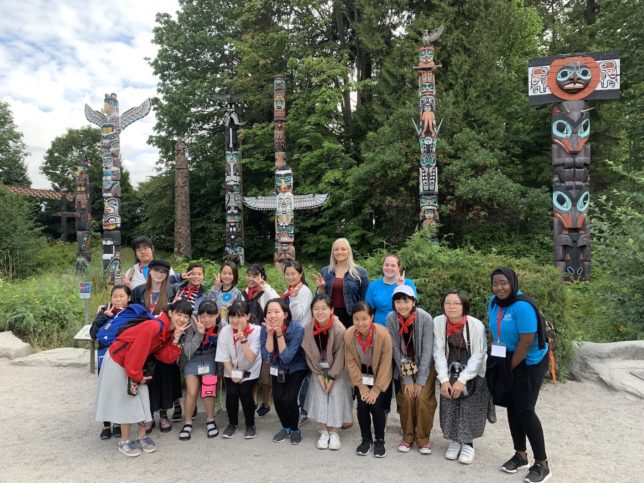 All of us at the totem poles in Stanley Park.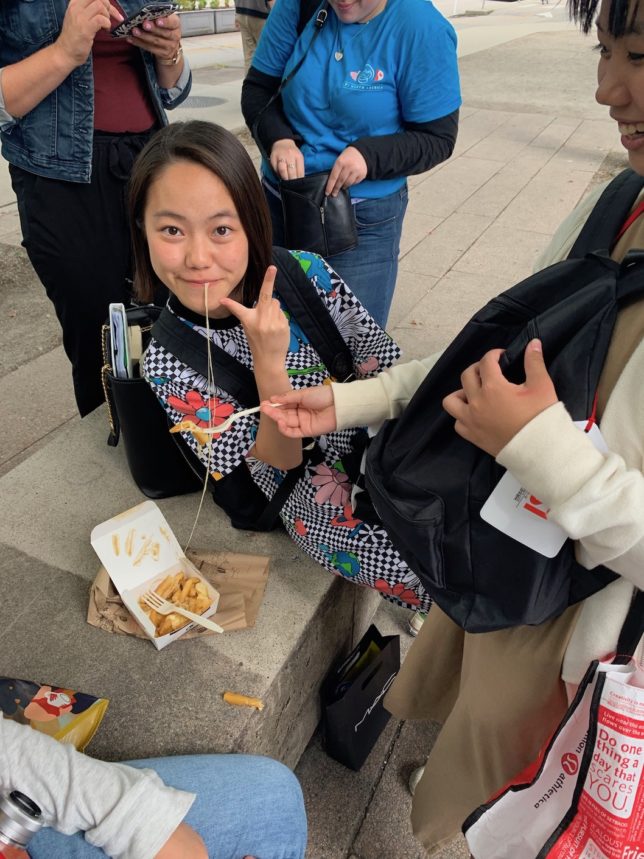 Fries + gravy + cheese = Poutine! A Canadian classic.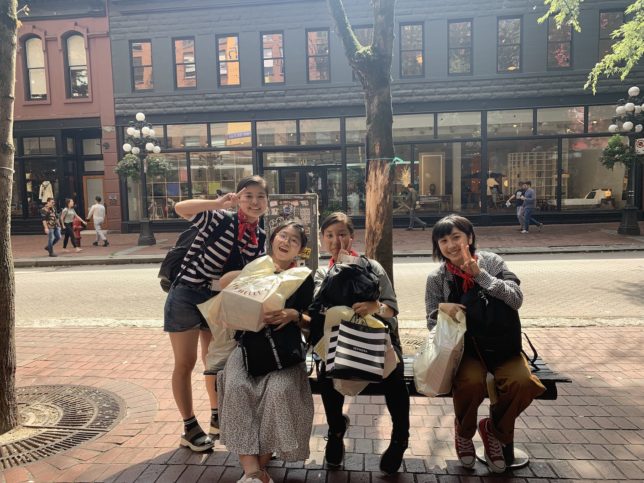 Resting after shopping for souvenirs.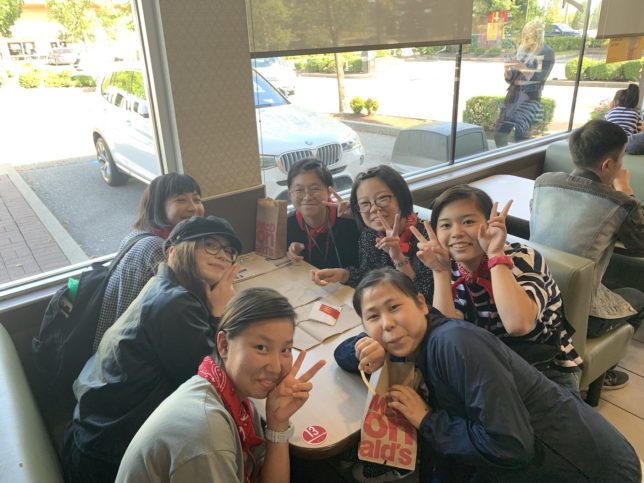 We only had 5 minutes for a bathroom break, so this small french fries was shared by 6 people!
During this trip the students have also been keeping journals that I can check each day. It is a chance for me to get a sense of how they are doing during their homestay hours, deal with any problems, and it also will be a way for them to remember their trip after it is finished.