Days 4, 5, and 6
Hello everyone. It is Monday morning here in Vancouver, with cloudy skies. However, the forecast for today looks good, and it probably won't rain during our day trip to the city center. Fingers crossed! On Saturday and Sunday our students spent time with their host families, so I am excited today to hear about what they did over the weekend. I hope they made some good memories and deeper connections to their hosts.
On Friday we had our usual English class in the morning. Then in the afternoon, students watched a Disney movie in English and prepared for some special guests. At three o'clock several Disney princesses came to our school to tell their stories to the students. The show was well done, and they singing voices were very nice.
I have put some pictures below, and will add some more tomorrow when we have finished our Vancouver tour. See you then!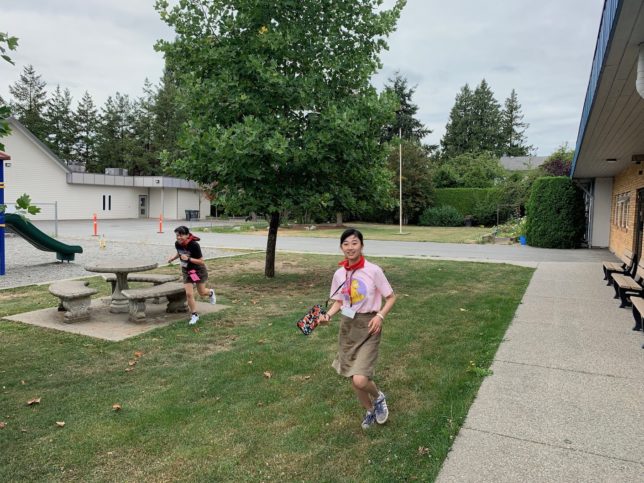 Burning off some energy after lunch!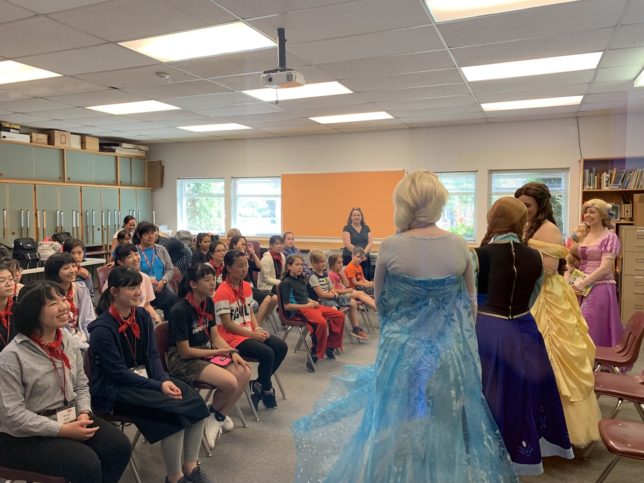 Our host families joined us when the princesses came.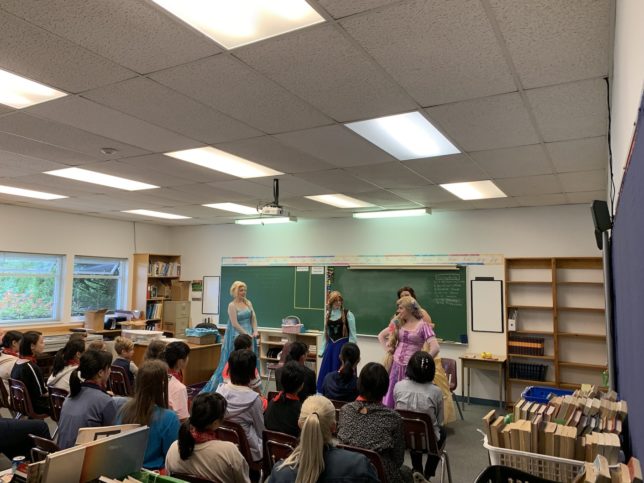 Rapunzel had some attitude!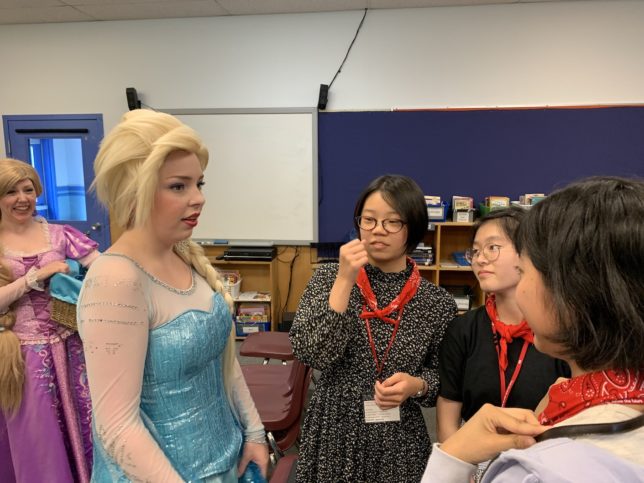 Talking with them after the show.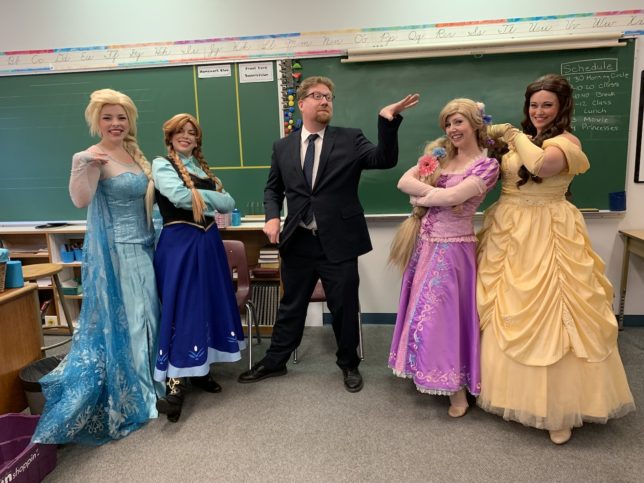 Mr. Allen tried his best princess pose.