Hi everyone,
Last week we talked about the World Cup, and this week we are back with more sports talk! Congratulations to M2A for winning the junior high school dodgeball tournament. This is a big upset because usually the grade 3 classes win in their last year.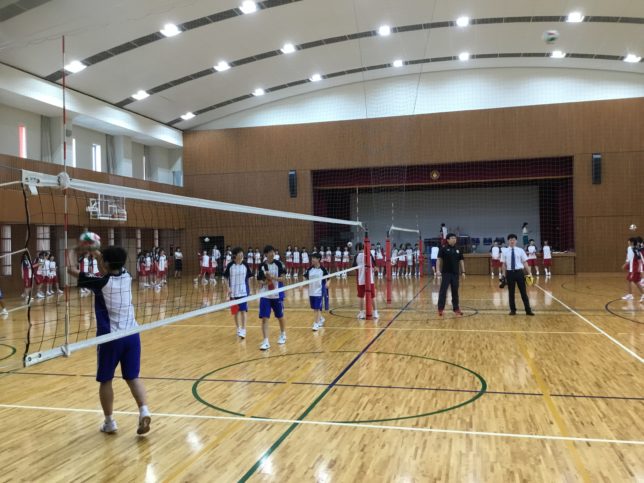 Today, H1F upset H3C in the finals of the volleyball tournament. This is an even bigger upset for a grade 1 team to win. Congratulation to them. At the final call, the refree says "point, set, and match!" This is because the last point wins the set, and the last set wins the game. This is similar to tennis, where they say "game, set, and match".
Different sports use different words to measure time. So today, I have a quick quiz for you. Match the time words to the sports. If you do it perfectly, come tell me and you could enter a draw to get a prize.
A. Baseball    B. Ice Hockey    C. Basketball    D. Golf    E. Curling
Ends    2. Quarters    3. Innings    4. Periods    5. Holes
Can you match these 5 together? Come tell me your answers before summer starts!
See you, Allen.