Hi everyone,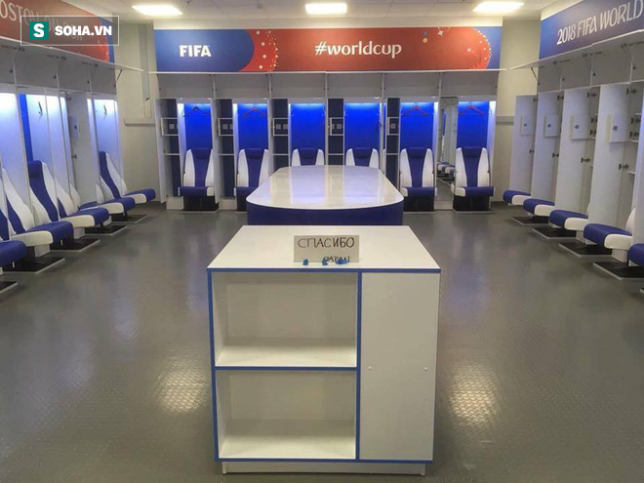 The Japanese Team thank you note, in Russian, in the locker room.
Well it is sad, but Japan is out of the World Cup. The game against Belgium was very exciting, but the Belgian comeback was too much for Samurai Japan. Japan should be proud, however, as their team played well and made it into the round of 16. In fact, in the last 5 World Cups, Japan has made the best 16 three times. Only 15 other countries have done so, which means Japan truly belongs in the top levels of international soccer. People around the world are paying attention.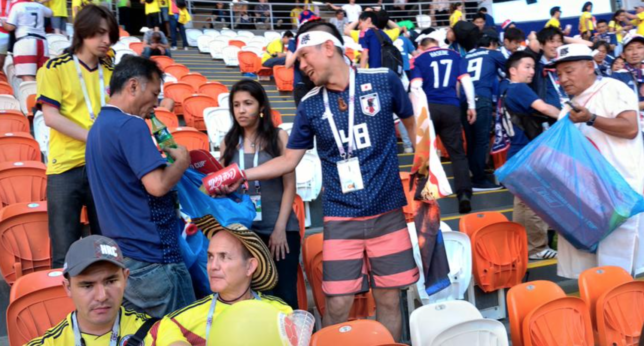 Japanese fans cleaning up.
The Japanese fans at the world cup also made an impression online. After each game, including the last heartbreaking loss, Japanese fans cleaned up the stands. Many people around the world were impressed with this good manner.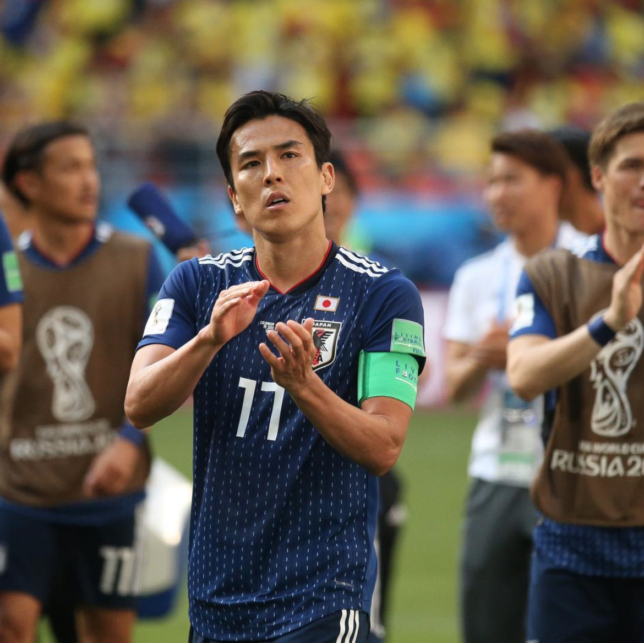 Makoto Hasebe
Now it is time for Japan to rethink their national team. Many of the members are old, and this is their last world cup. Keisuke Honda, Japan's best known striker, has retired today. Also, captain Makoto Hasebe has also said he will retire. It is now time for a new generation of young Japanese stars to represent Japan.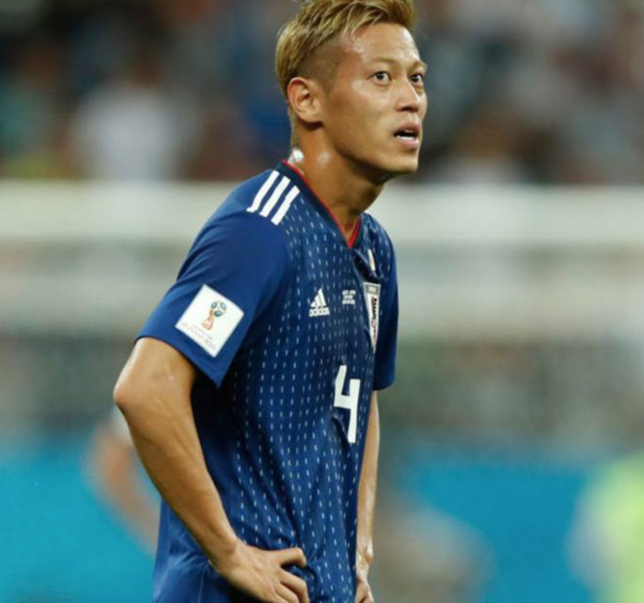 Keisuke Honda
As I type this I think about our own school. Today, first term final tests have finished. On Friday, grade 3 high school students will take their assessment tests. Many of them are retiring from their clubs in order to study hard this summer. I hope that our senior cheer the new leaders of their clubs, and that their juniors follow in the footsteps of their seniors.
Take care of yourself in this weather,
Allen.