Hello everyone,
I hope you are enjoying the perfect weather this week. On Tuesday the skies were clear for the sports test, and the fine weather has continued through today. It is also light out later in the day, so afterschool is a good time to be outside and move your body after a day of studying.
Yesterday I went to my classroom to say goodbye to the last few students, but all I found were many bags on the desks. I went to the balcony and looked down to the ground and saw a group of students playing volleyball.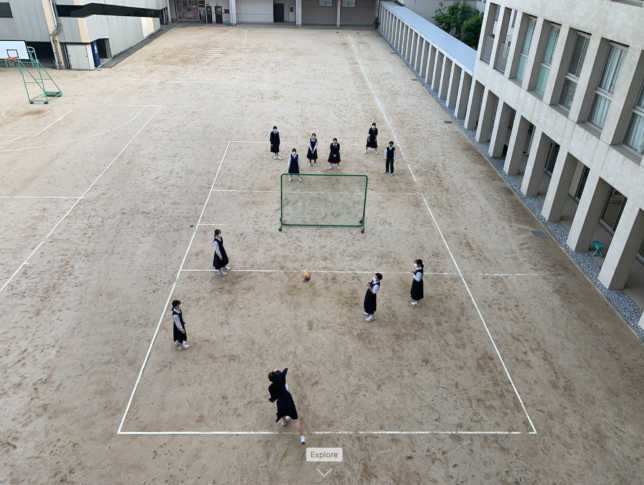 It put a smile on my face to see girls from different classes and different grades enjoying some time together. Of course studying is important, but times like these are also what makes school fun and enriching. Also, with the volleyball tournament coming soon for high school students, there is strong motivation to make it to the second day of the event!
I hope you enjoy your school days both inside and outside the classroom. Take a chance to talk with new people and make new friends. Now is the perfect season for that.