Good morning everyone,
It is a beautiful June morning today. Teachers are still busy finishing the mid-term test points and paperwork, so students are not allowed inside the teachers room until Thursday. That means Mr. Allen is doing a lot of homework delivery from the door to teachers' desks in the morning! This morning, many M1 students needed some help.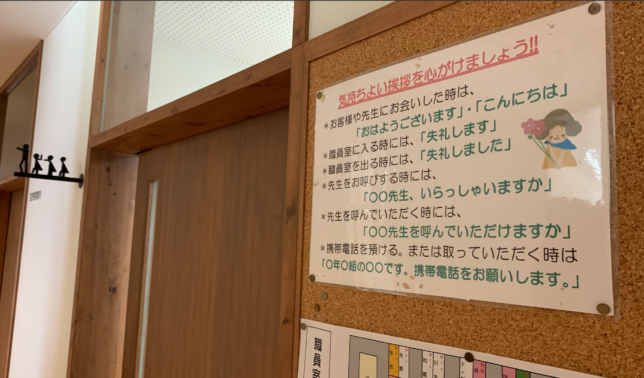 It is no problem, and I am happy to help, but you need to use your big voice! Check out the sign by the office door. It tells you what you need to say. Sometimes new students just wait by the door and don't say anything. I can't help you if you don't use your voice!
I know it is difficult the first time, but with practice you will be just fine. Don't forget to add "Please" and "Thank you" when you get help. Do your best, and have a great week!