Hello everyone!
I know you are busy studying for your tests right now. The weather isn't great, so please be careful when you are coming to school and going home. On rainy days at my house, my father-in-law often watches baseball. He is a Softbank Hawks fan, but he also watches some major league baseball in the mornings. This year he is following Shohei Ohtani closely.
If you haven't read the news, Ohtani is one of the most popular players in America right now. He is one of the leaders in home runs, while also pitching. This combination of power and pitching hasn't been done in the major leagues since Babe Ruth.
Babe Ruth is maybe the most famous name in major league baseball history. He was both pitcher and a hitter, and he played for the Boston Red Sox and New York Yankees. In fact, the Red Sox once sold him to the Yankees for $125,000. After that, the Red Sox did not win a championship for 86 years. It was called the "Curse of the Bambino", because "Bambino" was Babe Ruth's nickname.
For many years, Babe Ruth held the record for most homeruns in a season, and most in a career. There is even a chocolate bar sold in America today called "Baby Ruth".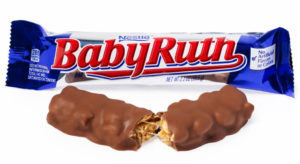 So, for Otani to be compared to Babe Ruth is an amazing thing. We should enjoy his career while he is playing. We might not see a player like him again in the next 80 years.