Hello everyone,
Yesterday the first grade junior high school students met at Shin-ai Junior College for a day of studying and activities. It was a big challenge for students, because they had to meet at the college. So, before the day each student had to submit homework where they researched their transportation and time. At 9am everyone was there with no problems. Good job!
Our program was:
A lesson from Mr. Ito about disasters.
A lesson about design from Mr. Izawa.
Lunch!
Touring the school.
Here are some pictures from the day.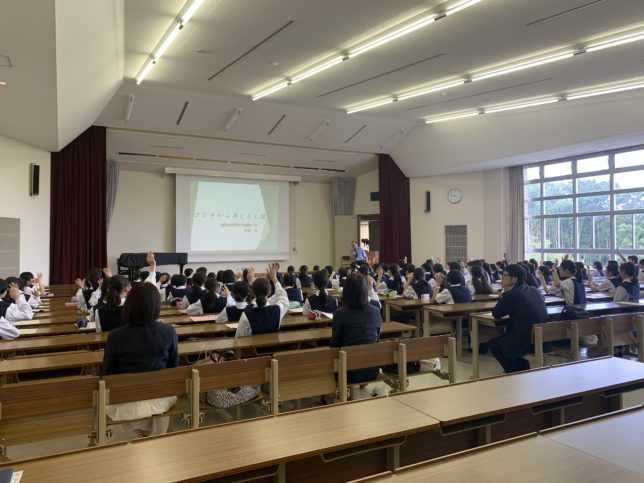 Mr. Ito's talk…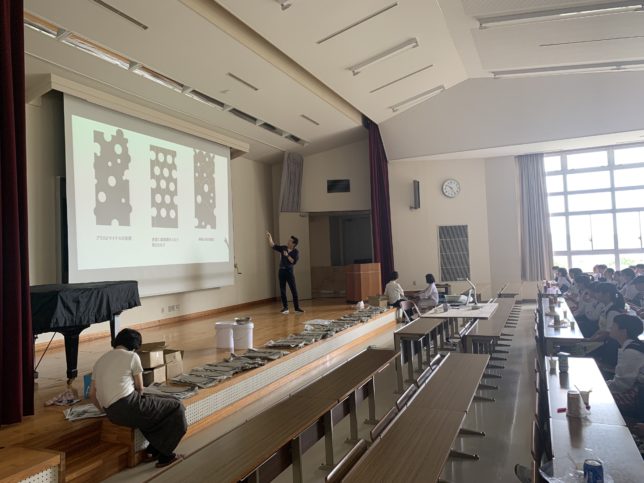 Mr. Izawa's lesson…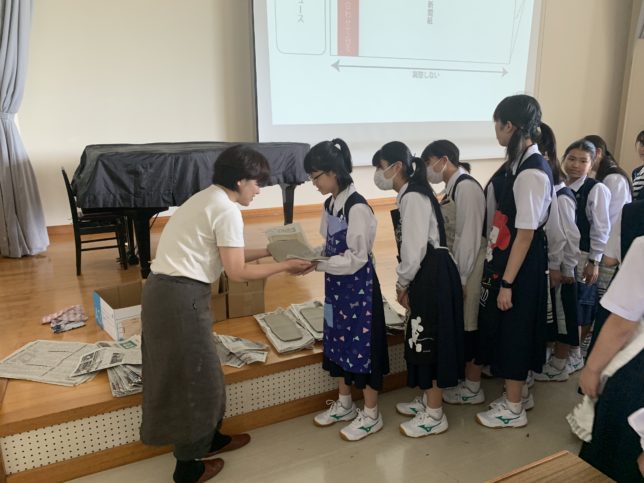 Getting the clay…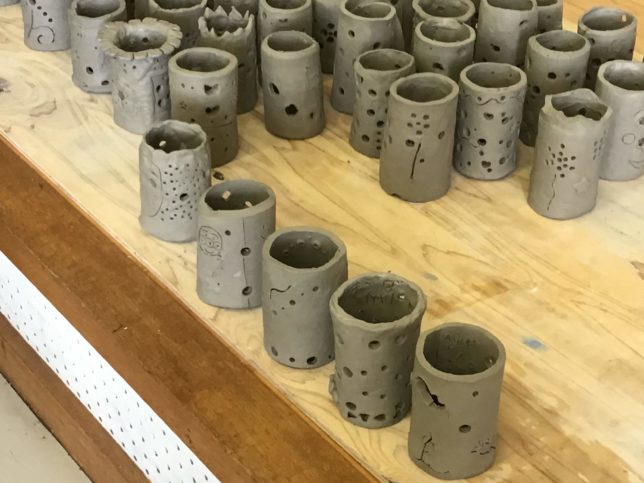 The final result… they will be delivered to students after they dry and fired…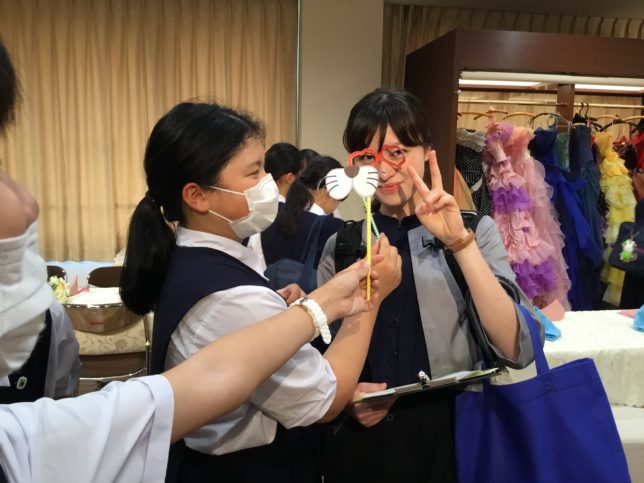 In the bridal salon…