Hello everyone,
Well, tests are finished for this year. Are you happy with your result? If you did not do as well as you hoped, then you you need to think about what you will do differently next time. Each time we stumble, it is a chance to change and do better. When you think about yourself, we call it self-reflection in English. Just like a mirror reflects our own face, self-reflection lets us think about ourselves.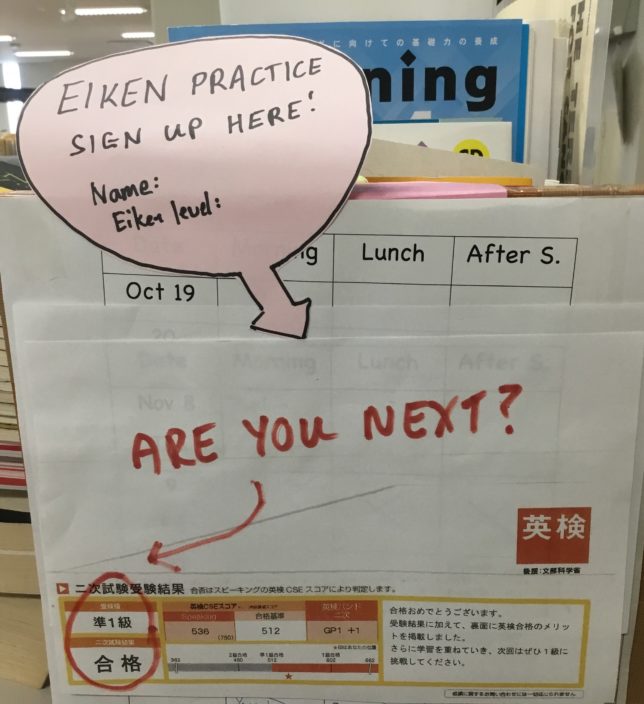 Today was a short day as teachers passed back tests, we did some cleaning, and we had an assembly. During the assembly we heard about the tennis team going to their national spring tournament (fight!), the Cambodia team reported about their Christmas trip (good job!), and studetns got various awards for their work this year (congratulations!).
One student who got an award is in high school grade 2, and she passed the EIKEN pre-1 level test. There is a big jump from level 2 to level pre-1. Not only are the vocabulary and grammar more difficult, the concepts and themes are targeted towards adults. For example:
Do you think more people in Japan will be interested in having careers in agriculture?
Should the government raise taxes in order to improve public services?
Should universities provide more opportunities for the elderly to learn?
I hope that next year more of you will challenge the next EIKEN level so that you can express yourselves in many different ways and on many different topics. Good luck! Remember, if you ever need help or want to practice with me, I am always available.