Hello everyone,
It has been a busy couple weeks here as we get ready for mid-term tests. Teachers are making tests and students are studying hard afterschool. Next week we have two days, a refresh day on Wednesday, and then two more days after that. Good luck and do your best!
Today a friend of mine came to school because he needed my help. His three sons were getting their Canadian passports, and he needed me to sign as a witness. That reminded me to check my family's passports too.
My family members all have Japanese passports, and they look nice, but I think that Canadian passports are some of the best in the world. Every page has a different design, with a story about some Canadian culture or history. But, once you put the pages under a UV light, the passports are AMAZING. Check it out: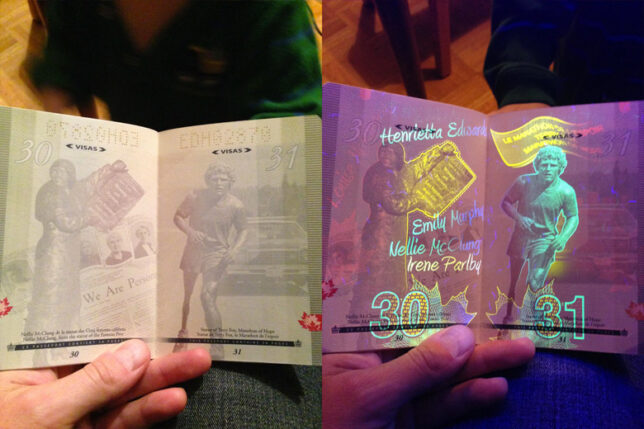 This is my favorite page. It features Terry Fox, one of the most famous people in Canada. I taught you about Terry Fox in your M2 English lessons.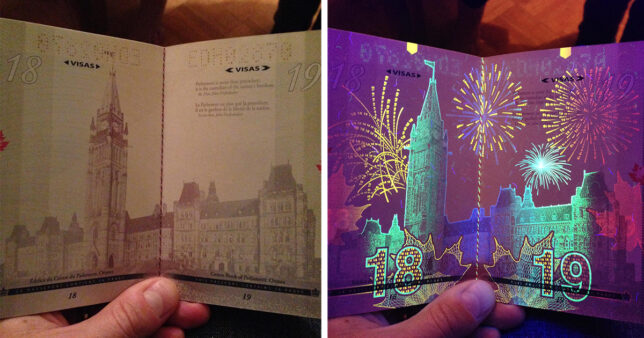 These are the parliment buildings in Canada. On July 1st, Canada Day, there are fireworks there.
There are many other pages and interesting picture. Search for them if you are interested. Do Japanese passports have any secrets inside? If so, please tell me about them. Have a good week, good luck on your tests!