Hello everyone,
Today is the last day of school for the second term. It feels very long because we started early in the summer. I hope you can take a break, enjoy time with your family, and refresh for the third term.
For grade three students, you have less of a break. Your improtant tests are coming soon, and now is the time you need to peak your powers. I wish you good luck and good health as you get ready for this important time.
Every year our student council comes up with an idea to decorate the shoe box area and cheer our seniors. I am always impressed with their different ideas. This year each class wrote a message on a board, and they were strung up in a line. H3 students, I hope that when you see the messages you feel the energy and encouragement of the whole school behind you.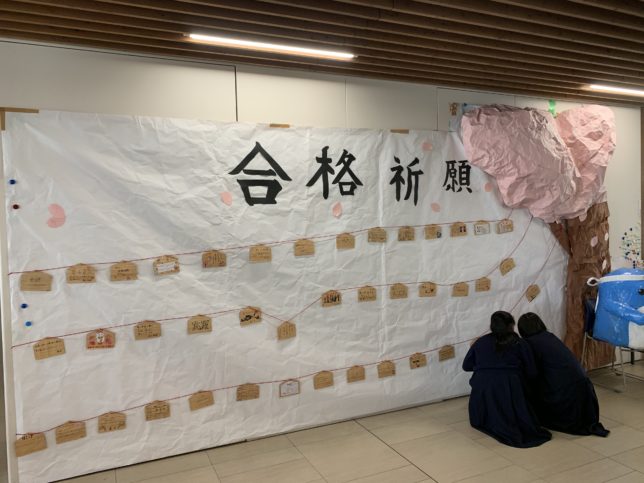 Merry Christmas, Happy New Year, and I look forward to seeing you all in the new year.