Hello everyone,
The cool weather of fall is finally here, I am so happy that summer is over.  Near my house there is a sweet potato seller whose truck plays music in the evening.  Rice fields are being cut and the leaves are about to fall.
There is another season happening as well, election season!  While Americans are about to choose their president for the next four years, we here at Shin-ai will choose our student council for 2021.  Today the posters went up in the entrance area.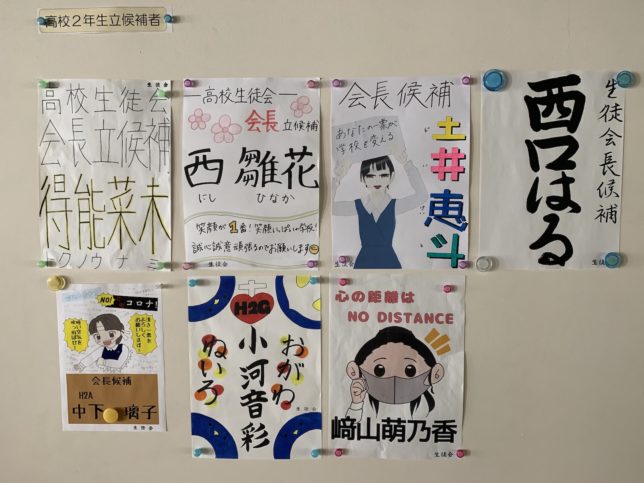 The grade 2 high school girls.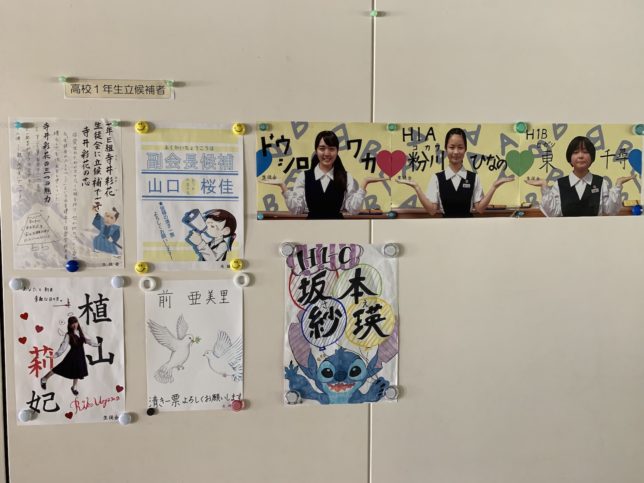 The grade 1 high school girls.
Good luck to everyone!