Hello everyone,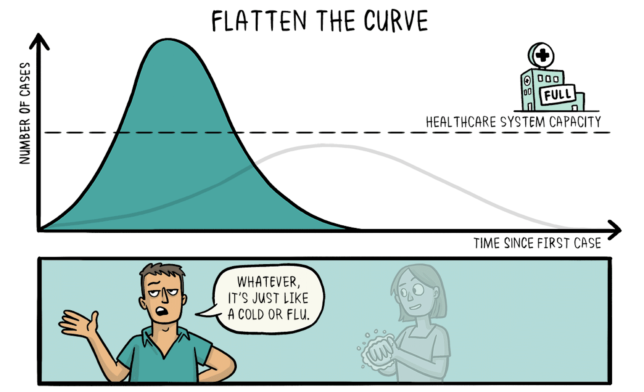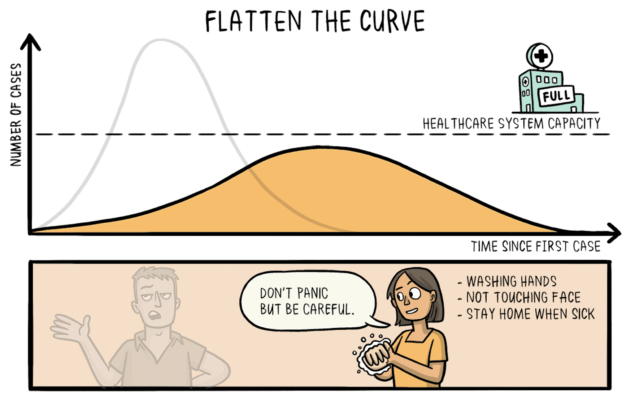 We are in the second week of March, and the covid-19 virus is still the biggest news of the day. Some people say that the virus is just like the flu, so we don't need such a big reaction. However, there are a few things to remember.
Hospitals can help people with the virus if there are only a few sick people. However, if everyone gets sick at the same time, there are not enough doctors or hospital beds to handle the situation. Also, people who are sick for other reasons can't get the help they need if too many people get the virus.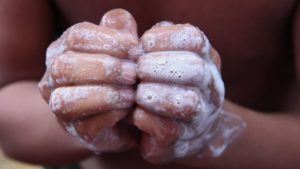 So, it is our job to "flatten the curve", and make sure not everyone gets sick at the same time. Having good hygine by washing your hands is important, and avoiding large crowds means not many people get sick at the same time. If we all work together, we can manage this problem as one team. Hang in there!