Hello everyone,
Last week was exciting news for the JAXA, the Japan Aerospace Exploration Agency. After a long wait their Hayabusa2 lander was able to land on the surface of an asteroid flying through space. It mission is to examine the asteroid, collect samples, and then fly back to earth with them.
The distance this spacecraft has traveled is unbelievable. The asteroid, named Ryugu from Urashimataro's story, is 900 meters across. Or, 0.9 km. Right now Ryugu is 280 million km from earth, or 280,000,000 km. That is a very tiny target.
If you are interested in following the journey of Hayabusa2, JAXA has a nice website with live data coming from the spacecraft. You can find it here in both English and Japanese. There is also an interesting blog about how the spacecraft will land and take off from the asteroid, and the Hayabusa2 Twitter feed for daily updates.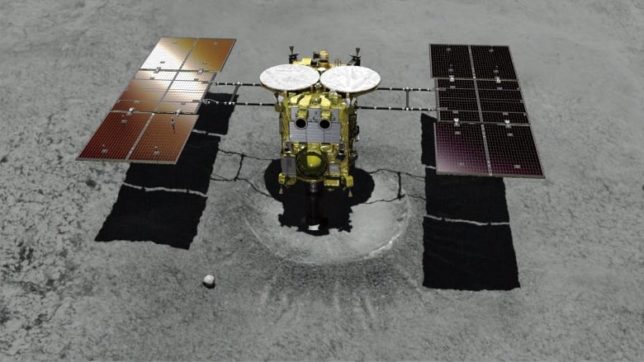 This project needs a lot of teamwork and smart people. Look at how big the team picture is at JAXA! Our own school also has its own Rocket Girl Program which launches a rocket every year. If you are interested in this science and good teamwork, please talk to Ms. Sato or Mr. Yoshida.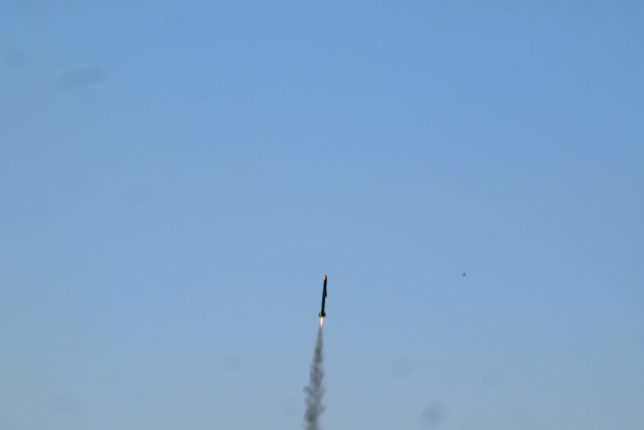 This year's rocket launch.