Hi everyone,
The World Cup is in full swing, and the group stage is almost complete. Fans in England are happy because their team has looked strong. Japan is tied at the top of it's group, and can continue to the next round with a win. And Argentina is breathing a sigh of relief as they won last night to survive. Their star player, Messi, scored an amazing first goal.
What a shot, what a goal. Did you see how he touched the ball twice before it hit the ground, once with his thigh and once with his foot? That is incredible control, and it shows why Messi is the best (sorry Ronaldo fans!) player in the world.
Of course, Messi is a very talented player, but he also works very hard at his skills. When we watch people like soccer players, Olympic players, or even great cooks and craftsmen, we are amazed at how they perform. What we don't see is what it takes to get to the top.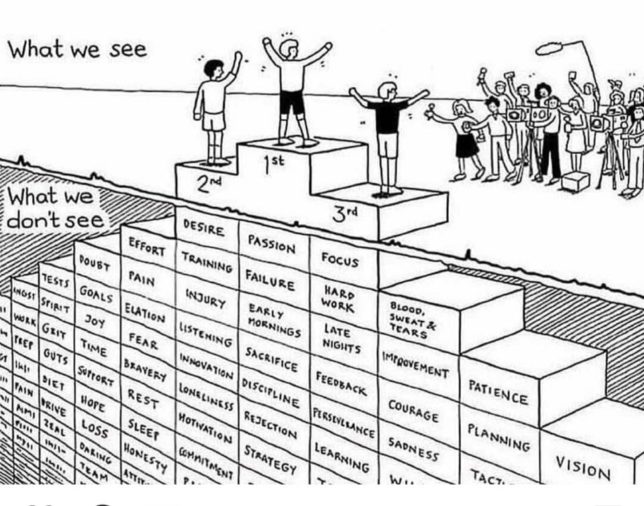 I used to say "good luck on your tests", but you don't need luck. You just need to think about these words. How well you want to do is up to you.
Allen.