Hello Everyone,
Well, we are in the "home-stretch" (last part) of the year. On Thursday we will have our graduation ceremony, and next Monday final tests start. I am sure the music will be beautiful during the ceremony.
I was thinking about my high school tests at the end of the year when I was a student, and it was very different from Shin-ai. In my school, students from every class took tests together in the gym. Each row in the gym would be a different test, many teachers would watch, and students from many grades would be together. It looked like this picture: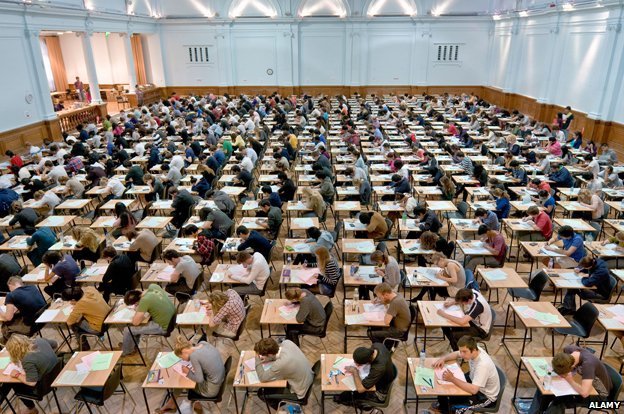 Also, the tests were scheduled at different times. So, you might have a test in first period at 9am, and then the next test might be in the afternoon at 2pm. In between you could study in your classroom… or go outside school for lunch.
The end of the year is also a good time to think about the past 11 months. How about you? Do you think about how to become a better student? Maybe you will start a new study system, or change your daily schedule.
For teachers, we think about how to make our lessons better in the next year. In my high school class, I asked students to tell me which writing homework they enjoyed, and which they found too difficult. This will help me plan for the next year. Here is an example of one student's feedback.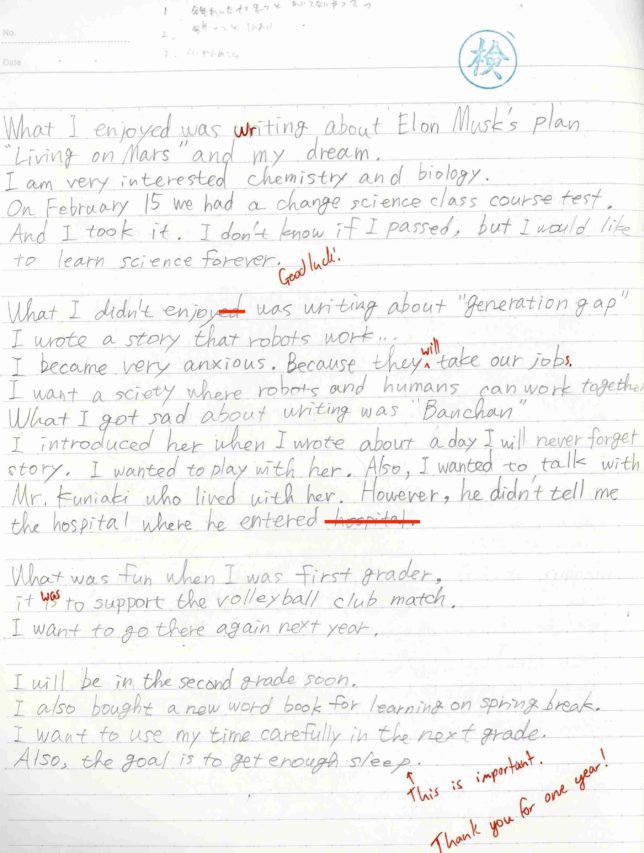 Good luck on your tests, and don't forget to take a moment to rethink what kind of student you will be.
– Allen