Hello everyone,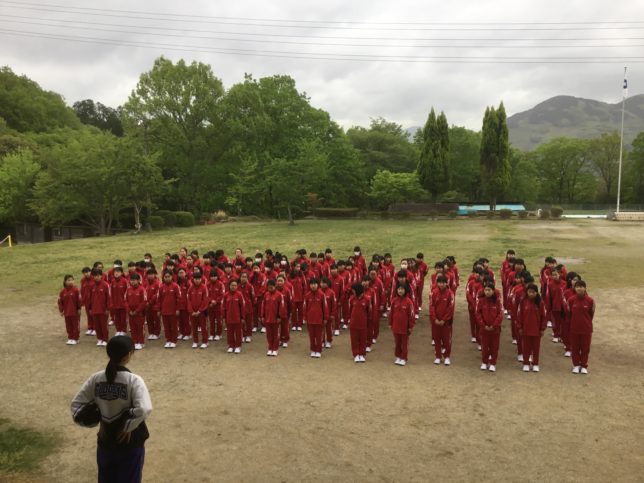 It is almost Golden Week and school is very very busy! Grade 2 and 3 students are getting ready for the school festival, and grade 1 students have finished their training camp. Every year, grade 1 students stay together for three days and two nights near Katsuragi-cho. They listen to a talk from Principal Morita, work together in groups, and  get advice from their teachers.
However, I wanted my students to get some help from their seniors, so this week I asked class H3D to write some advice for them. Here is one example: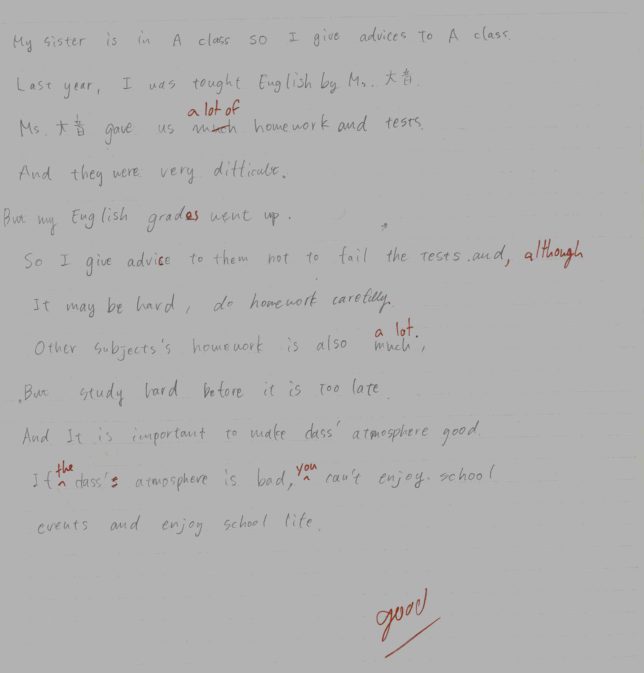 Be careful with the word "homework". It is not countable, so you need to say "a lot of homework" rather than "many homeworks". The point about the class atmosphere is important too! I hope that after our training camp, my class has better teamwork.
Talk to you next week on the festival day!